Dentist Anesthesiologists
Continued Training Is A Must
---
Dentist anesthesiologists are the most highly trained dentists that provide anesthesia services.  In fact, dentist anesthesiologists are the most highly trained individuals of any professional background specifically trained to provide the full spectrum of minimal sedation through intubated general anesthesia for dental patients in various settings including the dental office environment, surgery centers and hospital operating rooms.  There is no group of individuals from any background that has a better safety record while providing anesthesia to dental patients than dentist anesthesiologists.
Just as with the most highly trained individuals in other professions, continuing education is a necessity for dental anesthesiologists.  Airline Transport Pilots (ATP), the most highly trained pilots, must fly with other pilots to be checked out every six months in most cases.  Even the lowest level of pilot, the private pilot, must fly with a flight instructor every two years at minimum in order to maintain privileges to fly.  And so it is with the dentist anesthesiologist.  Flight instructors are readily available to evaluate private pilots and the use of simulators in the airline industry allows ATP rated pilots to be evaluated regularly with relative ease.  But the ability to obtain hands-on educational experiences with live patient experiences for dentist anesthesiologists has been very limited until recently. This is why we have created One 2 One Anesthesia, so that you can experience real cases side by side with an expert instructor.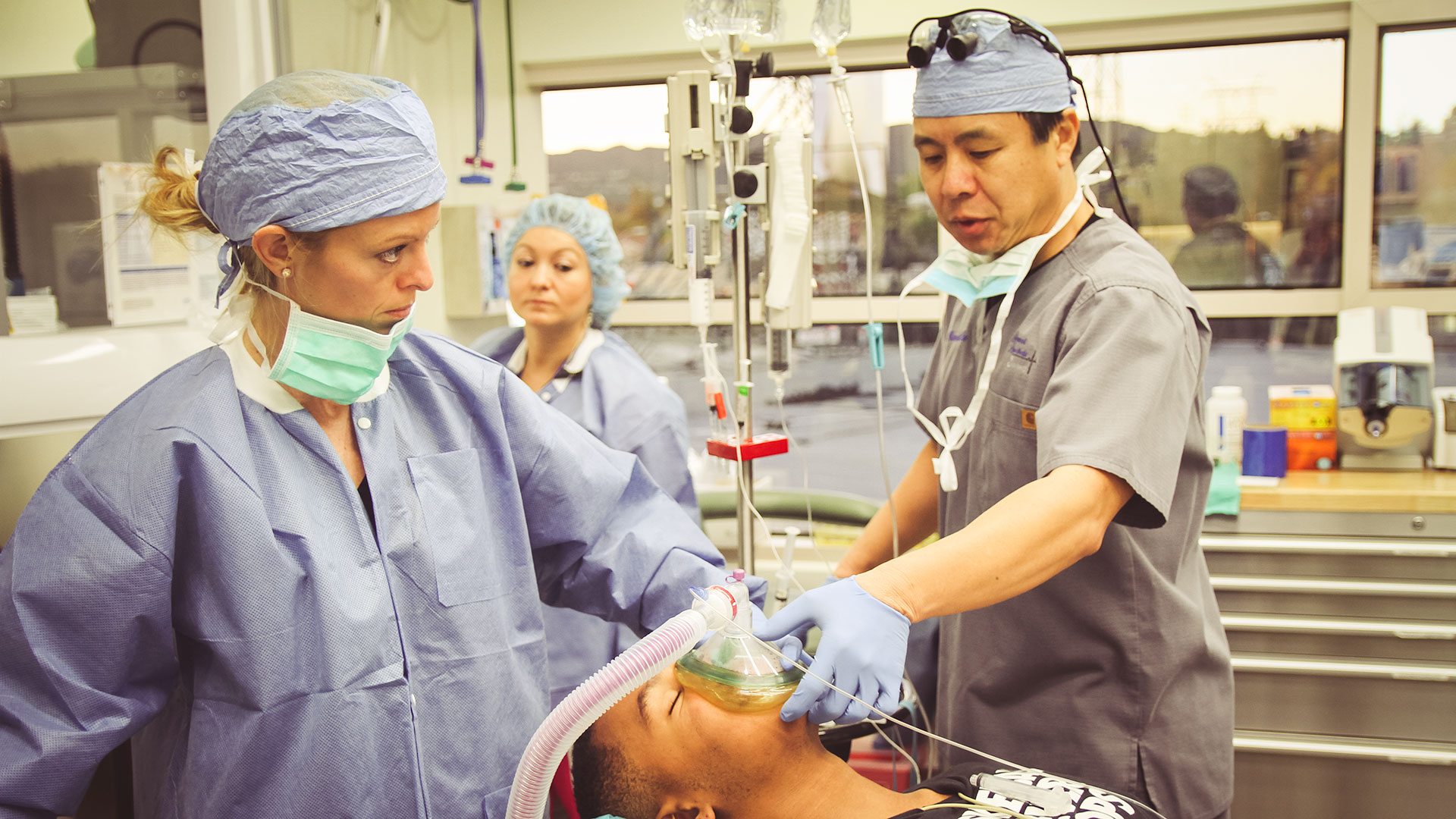 Training With The Best
---
One 2 One Anesthesia at Solis Surgical Arts in Tarzana, CA is the perfect place to turn to for this valuable ongoing education.  We know of nowhere else in the world that this type of training is available in a continuing education course. Our faculty is comprised of dentist anesthesiologists that personally provide and teach anesthesia and related subjects on a daily basis. Click here for more information about our faculty.
A 'No Mistakes' Approach
---
We all get comfortable with the techniques we use with regularity and sometimes we get into a rut.  Coming to a new place with fresh expectations of learning new skills or refining old ones can be a fun way to keep up with this ever-changing field.  If one's particular practice has evolved into open airway deep sedation on specific patient populations, spending a few days with us at Solis Surgical Arts Center may open up new avenues of practice and allow you to treat a wider range of patients. As our courses are tailored to your needs and past experiences, make sure to go over your goals and history with us when you call to register for your course. Courses fill up quickly with limited space make sure if your interested in our course to get more information about it today by calling us at (818) 344-4210. Click here for a full course description.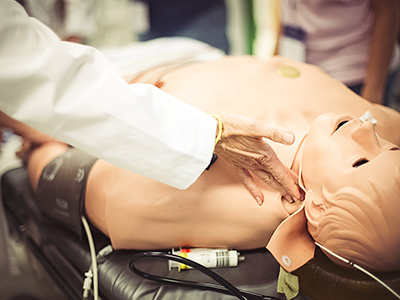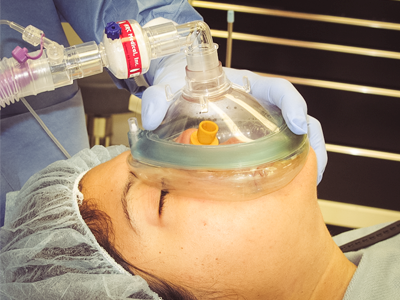 A Testing Ground to for Video Laryngoscopes
---
The flexible laryngeal mask airway (LMA) is a tremendous advanced airway adjunct for the dentist anesthesiologist.  It is easy to learn or re-learn and offers great comfort for both anesthesia and dental treatment personnel.  Being able to convert a challenging open airway case to a flexible LMA case in less than one minute is a rewarding and satisfying feeling.  If you have not been intubating regularly and want to reintroduce that technique into your practice, spending a few days with us will allow you to confidently do just that.  At Solis Surgical Arts Center, we have most of the video laryngoscopes on the market, although more are appearing regularly.  If you are considering purchasing one for your practice, there is nothing like being able to spend a couple of days using the various video laryngoscopes under the expert guidance of our expert instructors that use these devices on a daily basis. Our course offers you this ability to truly explore and find the best match for you.
---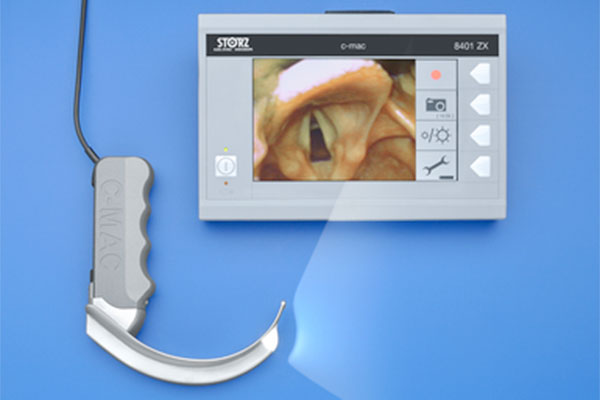 We currently have the following video laryngoscopes available at Solis Surgical Arts Center:
GlideScope
Storz C-MAC
King Vision
McGrath MAC
McGrath Series 5
Vivid Trac
Working Around Drug Shortages
We have all been impacted one way or another by the drug shortages in the last few years.  If your favorite drug is not available or is not available for a reasonable price, there are often times substitutes that with training and familiarity, works as effectively and in most cases more cost effectively than the drug you may be replacing.  In addition to intubation in the dental office, inhalational anesthesia in the mobile dental anesthesia practice has been making tremendous strides in recent years.  Inhalational agents can often replace other forms of induction and maintenance of anesthesia with better predictability, significantly less cost and equal recovery profiles to total intravenous anesthesia (TIVA). With our intensive 1-week course, you will get the exposure that you need to confidently manage inhalation anesthesia cases.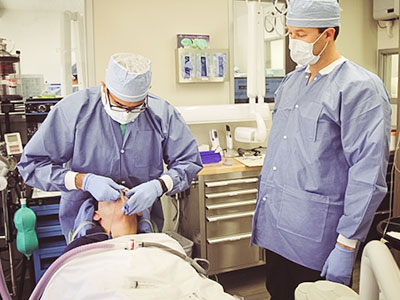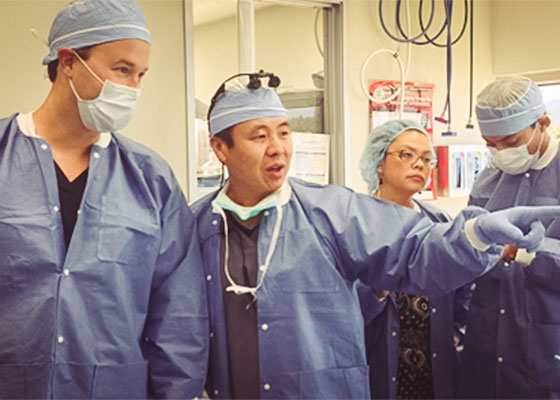 Give us a call today at (818) 344-4210 or fill out our registration request form to schedule the course that best fits your needs. As we keep the training ratio of two to one instructor, the training schedule does fill up quickly. So to book your requested date now, or simply put the dates you're interested in on hold, make a request for your training today!