Oral & maxillofacial surgeons
Oral and maxillofacial surgeons have unique needs when it comes to hands-on continuing education in anesthesia.  Since most sedation or anesthesia performed by oral and maxillofacial surgeons is via an "anesthesia team model", surgeons have an absolute need to bring their entire anesthesia team with them for training.  We encourage each doctor to bring their two primary assistants to their hands-on training at One 2 One Anesthesia. Our training is tailored to the individual training needs of both you and your team depending on the level of prior experience that each participant has.
Exploring the "rocky" Anesthetic Scenario
Dr. Lee provides anesthesia in both a separate anesthesia provider model as well as an "operator-anesthetist" model so we uniquely understand both ways of providing anesthesia in the dental environment.  Probably the biggest challenge that oral surgeons who have attended our courses have related to us is the management of a "rocky" anesthetic. The typical response to that is to lighten the anesthetic, which sometimes helps but often makes the patient less cooperative.  The answer may very well be to deepen the anesthetic and take over the airway including placement of an advanced airway. No one wants to be stuck in this situation guessing about the appropriate action to take. That's why when you come to learn at One 2 One, you will have the opportunity to experience this method and many more scenarios like it with real patients. Click here for a full course description.
Knowing When to Place AN LMA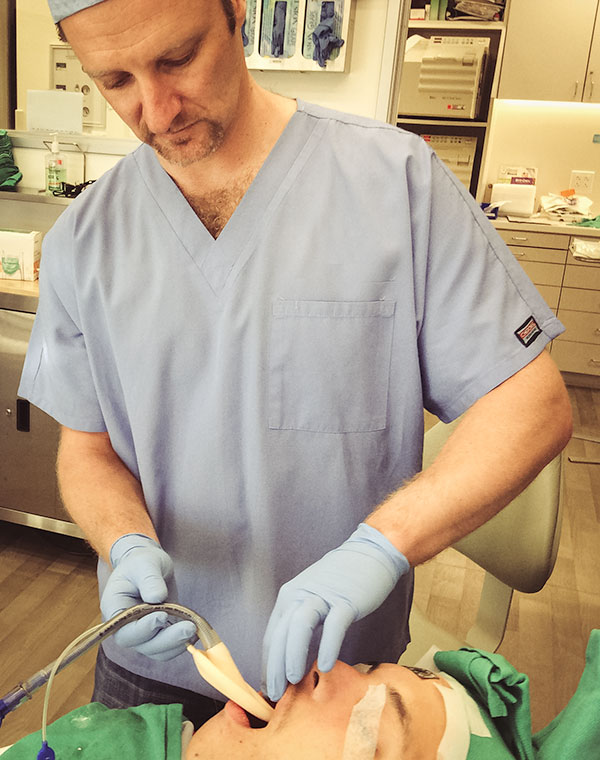 The flexible laryngeal mask airway (LMA) is an ideal advanced airway for the oral and maxillofacial surgeon when more than just a nasopharyngeal airway is required. Many oral and maxillofacial surgeons request courses that include the decision tree of when to provide open airway anesthesia and when to choose an advanced airway. Open airway moderate sedation, deep sedation and general anesthesia are the
technique of choice for oral and maxillofacial surgery procedures – until it is not. Once this technique is mastered, oral surgeons will find that the anesthetic may be deepened, the airway taken over, a flexible LMA placed and the case continued in less than one minute. Are you looking for more information about our week-long course? Call us now at (818) 344-4210 or check out availability on our registration page.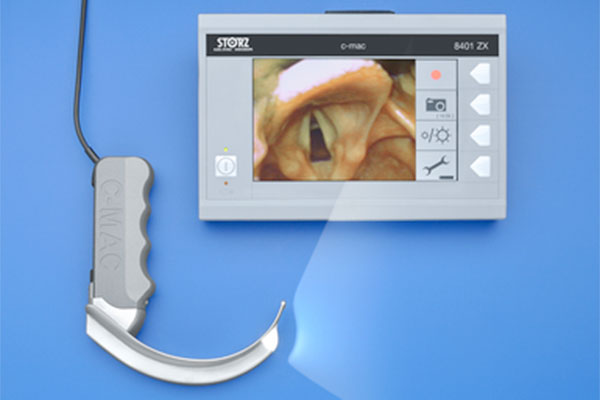 Reintroduction to intubation with the aid of video laryngoscopes
Further, there are some cases that simply need to be intubated general anesthetics in order to perform the surgery most efficiently.  All oral surgeons were taught intubation in their residencies.  Reintroducing intubation into the oral and maxillofacial surgeon's office can be part of a course designed specifically for an office.  One 2 One Anesthesia has most of the video laryngoscopes on the market available at Solis Surgical Arts Center to be used during a course that incorporates intubation.  Elective nasal intubation as well as emergency oral intubation may be incorporated into a course, custom tailored to your needs.
Working Around Drug Shortages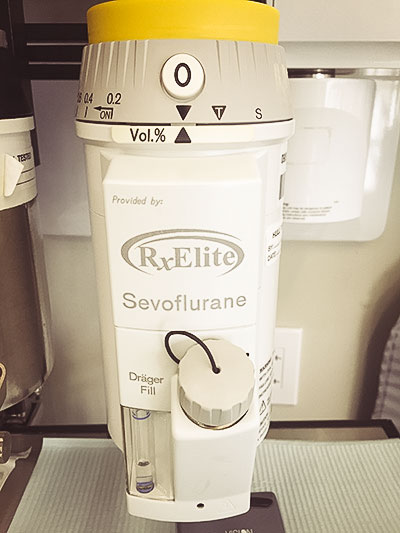 Of course all of the above advanced airway techniques and adjuncts are best incorporated by also utilizing specific pharmacological agents. Sometimes this is the introduction of a new drug and sometimes this means relearning novel uses for older agents. With all of the drug shortages that have occurred in the last few years, as well as drugs shortages that are almost certain to continue in the future, being able to effectively utilize anesthetic agents that are readily available, and cost effective is a major issue. All oral surgeons were taught the use of volatile anesthetic agents in their residencies. The time may have come to reintroduce these agents into some practices. At One 2 One Anesthesia we can demonstrate the safe, efficacious and cost-effective use of volatile anesthetics for the oral and maxillofacial surgeon that allows very rapid recovery and turnover and excellent patient satisfaction.

Exploring Infusion Pumps
Infusion pumps are becoming more widely used in oral and maxillofacial surgeon's offices and we have been teaching the use of infusion pumps to general anesthesia trained providers for some time.  There are a number of agents, singly or in combination that may be effectively utilized for office-based anesthesia.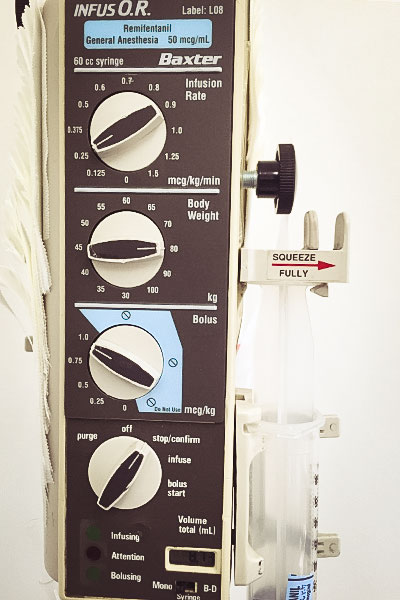 Designing Your Custom Course
---
At One 2 One Anesthesia, with your input we can custom design a four or five-day course for any oral and maxillofacial surgeon that incorporates advanced airway management.  For the interested oral surgeon, additional courses on volatile agents, alternative drug regimens, infusion pumps, etc. may be provided. Give us a call today at (818) 344-4210 or fill out our registration request form to schedule the course that best fits your needs. As we keep the training ratio of two to one instructor, the training schedule does fill up quickly. So to book your requested date now, or simply put the dates you're interested in on hold, make a request for your training today!