Our Facility Is One Of A Kind
---
[x_text]Our training is held at the state of the art Solis Surgical Arts Center. Here, NYU dental anesthesiology residents spend months learning office based anesthesia in our licensed ambulatory surgery center. In addition, the graduate periodontology residents and undergraduate dental students of USC spend rotations devoted to dental anesthesia.[/x_text]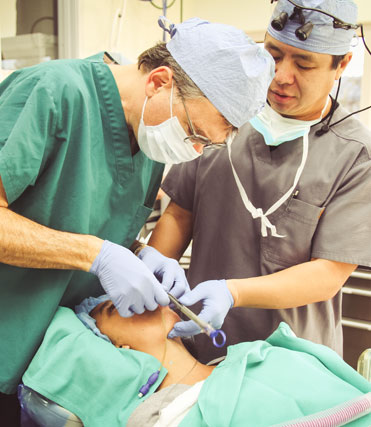 [x_text]Solis Surgical Arts Center is also an offsite location for the Ostrow School of Dentistry of the University of Southern California.  Select junior and senior dental students are chosen for rotations at Solis where they are introduced to the field of dental anesthesiology.
Solis Surgical Arts Center has two full sized operating rooms equipped with the newest in anesthesia "toys". There are a multitude of video laryngoscopes, airway devices, infusion pumps and anesthesia delivery systems available for the dental anesthesia provider to train and learn with. Have questions about our equipment? Make sure to contact us with your comments, questions or suggestions.[/x_text]
Not Just A Great Place To Learn!
---
Located in sunny Tarzana, California close to the beaches and attractions of Southern California, a trip to Solis for One 2 One Anesthesia makes a great destination. Some nearby attractions include
Universal Studios
, Rodeo Drive in Beverly Hills,
The Getty
, The
Huntington Library Botanical Gardens
,
The Chinese Theater
, and the Hollywood Sign. Southern California offers a great place to visit for world-class training and an excellent destination for the whole family.
For more information on our Solis Surgical Arts Center facilities, our custom designed One 2 One Anesthesia courses, or even just the local attractions, please give us a call today at (818) 344-4210. We are happy to answer all of your questions and help you reserve the course dates that work best for you. Please keep in mind that because of our two to one student to teacher ratio, course dates do fill up quickly. You can also register online in just 2 minutes!